Studio Apartments Starting at $975
Thank you for your interest in applying to live here at Zoey!
We are an Equal Housing Opportunity provider and seek to process all applicants in a fair and consistent manner. The Income-Based Rental Program is designed to reduce the barrier to affordable quality housing for the working force community in Austin.
Are you a qualified applicant? Keep reading to find out!
Income-Based rentals will be available to households earning 60% Median Family Income or less. Applicant's gross annual income may not exceed the following limits:
Median Family Income 60%:
1-person home may earn no more than $41,580 annually
2-person home may earn no more than $47,520 annually
3-person home may earn no more than $53,460 annually
4-person home may earn no more than $59,340 annually
Income Verification:
6 months of consecutive current bank statements. ALL pages must be included and be one sided.
6 consecutive bi-weekly paystubs, 4 semi-monthly and 2 monthly.
What Do I Need to Pre-Qualify?
To begin the application, we ask that you present the following documents:
Completed application for every household member 18 years of age and older
Income Verification items listed above
Additional documents may be required depending on each person's individual income and assets
Do you qualify? Contact us at (737) 377-0700 or fill out the form below to Learn more.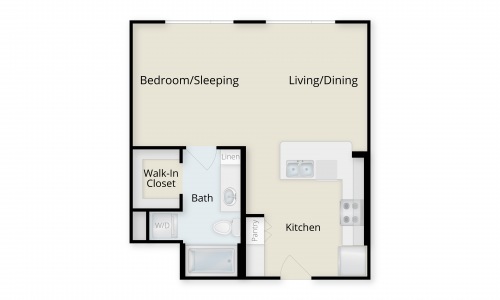 S1A
Studio | 563 sq. ft. | Starting at $975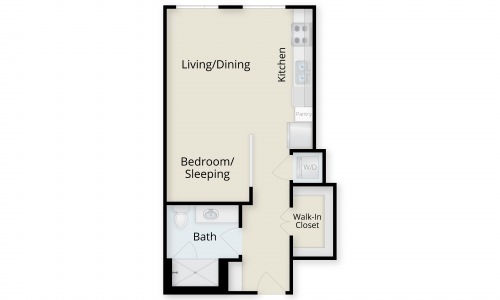 S2A
Studio | 532 sq. ft. | Starting at $975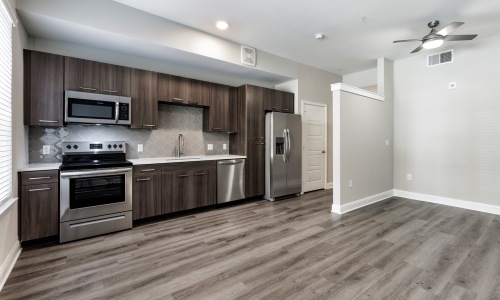 Income-Based Housing Photos